Still Life II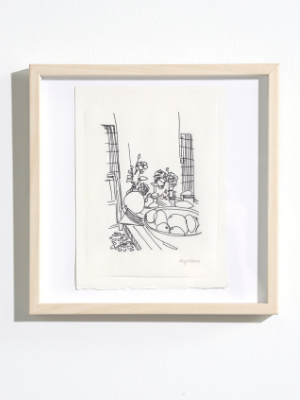 This collection of mixed media illustrations was created specifically for our space, Beyond The Vines, by fine design artist Abigail Renola Tjaden. Each piece was created to capture moments of collected time, as if pulled out from our pockets. Bright colors, bold mark making, along with whimsical illustrations bring us back into nostalgic summer months and lived experiences needing to be remembered and cherished.
'Still Life II' Original pen and ink drawing
9"x 9", Framed
Shipping not included. Artist will reach out to coordinate shipping cost and details.