Holiday Abbott Claim Vertical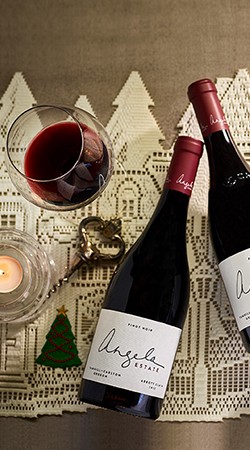 This holiday vertical features the Abbott Claim Vineyard showcasing several distinct vintages: 2013, 2014, and 2015.
ABBOTT CLAIM VINEYARD
This site is a portion of the original John F. Abbott Donation Land Claim and lies in the middle of Savannah Ridge, a small east-west ridgeline of sedimentary rock just east of Carlton. Elevation ranges from 400' to 475'. The vineyard was planted in 2001 and totals 16 acres. As would be expected from a vineyard in the Yamhill-Carlton district, the wines are richly colored with lush, firm tannins, body and a masculine structure. Fruits lean toward the blacker tones of plum, cassis and black cherry. This vineyard produces aromas of cola and root beer mixed with secondary flavors of white pepper spice, white truffle and forest floor.
Abbott Claim Vertical
2013, 2014, 2015
$145 (Reg. $180)