Block Printing Kit | Local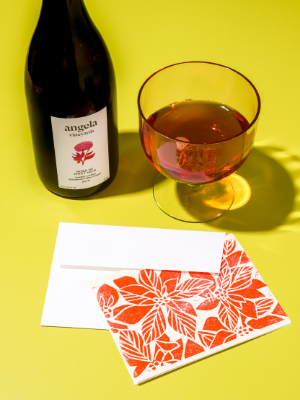 Join us for an afternoon of block printing with local artist Abigail Renola Tjaden. Using a few simple tools, you will learn how to design, carve and print a relief block, creating a set of holiday cards. All supplies will be included for you to create 10 cards of your own design! Never printed before? It's not a problem. No prior experience needed. In this hands on class you will learn the techniques and have so much fun printing!
Includes material for 10 cards + envelopes, a link to a live virtual tutorial class and a bottle of our 2019 Angela Vineyards Rosé of Pinot Noir.
This kit is available for curbside pickup only. For shipping, please click here.